Integrative Medicine: An All Inclusive Approach to Health & Wellbeing in Woodland Hills
By: California Center of Longevity & Functional Medicine on April 5, 2016
At the California Center for Longevity & Functional Medicine in Woodland Hills, CA Board Certified Dr. Kurtz proudly practices Integrative Medicine, in order to provide all-inclusive approaches and treatment plans for each individual's personal health, wellbeing and longevity. Integrative Medicine is aptly described by
U.S. News & World Report
as:
"Integrative medicine is the practice of medicine that focuses on the whole person and makes use of all appropriate therapeutic approaches, healthcare professionals, and disciplines to achieve optimal health and healing.

It combines state-of-the-art, conventional medical treatments with other therapies that are carefully selected and shown to be effective and safe. The goal is to unite the best that conventional medicine has to offer with other healing systems and therapies derived from cultures and ideas both old and new.

Integrative medicine is based upon a model of health and wellness, as opposed to a model of disease. Whenever possible, integrative medicine favors the use of low-tech, low-cost interventions.

The integrative medicine model recognizes the critical role the practitioner-patient relationship plays in a patient's overall healthcare experience, and it seeks to care for the whole person by taking into account the many interrelated physical and nonphysical factors that affect health, wellness, and disease, including the psychosocial and spiritual dimensions of people's lives."
For more on Integrative Medicine from U.S. News & World Report,
click here
.
Dr. Allan Kurtz has been Board Certified by the American Osteopathic Board of Internal Medicine, and is a member of the American Osteopathic Association and the American Academy Of Anti-Aging Medicine. For more than 25 years, Dr. Kurtz has made it his goal to help individuals in Southern California to feel their best, and to live long and healthy lives, by studying not just the symptoms of an illness or condition, but to understand the cause of existing conditions. He does this by working hand in hand with each patient to develop a wellness plan that takes into account your unique lifestyle, habits, environmental exposures, and experiences.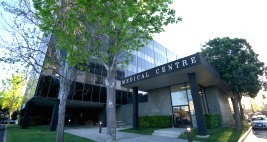 The truth is that we are all wholly unique, and the one-size-fits-all model of medicine has become a dated model. Integrative medicine on the other hand, allows Dr. Kurtz to help you to create a wellness plan that will work for you as an individual. This will include an assessment of your diet or eating habits, along with exercise habits, lifestyle stressors, and even your home and work environment. Nutritional testing may be done to ascertain whether or not a vitamin deficiency may be responsible for common complaints such as fatigue, a feeling of sluggishness, or digestive problems. From there, Dr. Kurtz can provide solutions which may include changes to diet, the addition of vitamins, and other steps to be taken to help you feel your best now, while laying the groundwork for a healthy future.
If you're looking for a new way to look at your overall health, (which doesn't exclusively rely on prescriptions to treat an acute condition), integrative medicine may be the solution you have been looking for. Working as your partner in wellness, Dr. Kurtz sees patients in his
Woodland Hills office on Topanga Canyon Road
.
Contact us today
to schedule a consultation with Dr. Kurtz to begin incorporating integrative medicine into your life today.