Stem Cell & Platelet Rich Plasma PRP Therapy
Woodland Hills - West Hills - SFV
Dr. Allan Kurtz is proud to offer
Cell Therapy, including Platelet Rich Plasma PRP and Stem Cell Therapy
at the Center of Longevity and Regenerative Medicine in Woodland Hills. Proudly serving West Hills, Calabasas, Encino, Tarzana, Agoura, Westlake, Thousand Oaks, Sherman Oaks, Studio City, Northridge, Porter Ranch, Chatsworth, Simi Valley, Moorpark, SFV, Ventura.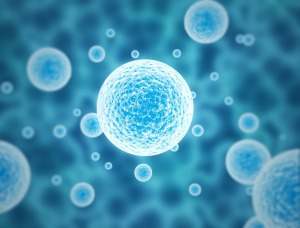 Stem Cell Therapy provided by
Center of Longevity & Functional Medicine
Cell Therapy is a regenerative medicine treatment and may help to treat conditions including
:
Bursitis
Mild Degeneration of Tendons, Ligaments, and Joints
Sprains/Strains in the elbow, hand, hip, knee, foot/ankle, shoulder
Tendonitis
Benefits of Cell Therapy include
:
Minimally invasive procedure, with few or no side effects
Ultrasound guided, for precise injection into injured/diseased area
Uses cells, plasma and platelets which are natural to your own body (autologous)
Performed in a regular office visit
No recovery time
Natural alternative to synthetic medicines or surgery
Effective in reducing pain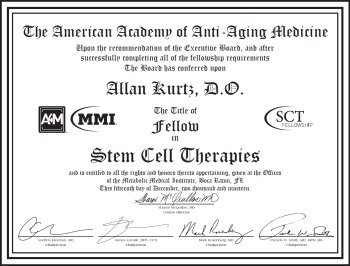 Stem Cell Therapy provided by
Center of Longevity & Functional Medicine
What is Platelet Rich Plasma PRP?
PRP treatment involves a simple blood draw. Your blood is then spun through a centrifuge to separate and concentrate the platelets. Concentrated platelets contain hundreds of proteins (growth factors) which may be as much as 10x richer than usual. This protein rich platelet plasma is then injected into the injured area of the body using ultrasound guidance.
What is Stem Cell Therapy?
Stem Cell Therapy offered by Dr. Kurtz uses ultrasound guidance to inject stem cells, harvested from your own bone marrow, into areas of the body that have been damaged due to age, injury, or disease.
Stem Cell Therapy is effective because your body's own stem cells have the ability to develop into healthy new cells through a process known as differentiation. Differentiation is a process that takes place after the stem cells are extracted, wherein they become highly specialized in their function. Specialization includes becoming a repair system, whereby healthy stem cells replace damaged, diseased and injured cells, thus promoting healing.
Cell Therapy in Woodland Hills
Cell Therapy is a safe, regenerative medicine treatment that may provide help or relief for those suffering from pain caused by injury, disease, or mild degeneration in the musculoskeletal system.
Call 818-346-1440 to schedule an appointment at the California Center of Longevity and Functional Medicine.