Dr. Allan Kurtz Featured In Health Magazine 2016
By: California Center of Longevity & Functional Medicine on August 19, 2016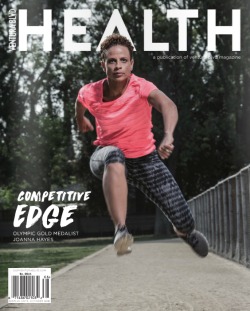 Off the Clock with Dr. Kurtz
Coming from the Midwest, I enjoy the California lifestyle: the sun, the sand and the surf. Enjoying local restaurants and going to the movies are some of my favorite things to do in LA.
Shared Tip
I recommend to my patients in order to maintain optimal health you need to: (a) exercise daily—30 minutes of cardio and 30 minutes of weight training; (b) eat a healthy, organic diet; (c) take supplements: (d) reduce stress in your life; (e) maintain a youthful hormone balance.
Practice Specialty
Prevention of heart attacks and strokes using the most up-to-date diagnostics and laboratory testing.
Services Offered
Heart attack and stroke prevention center; intravenous vitamin therapy; exercise stress testing; carotid ultrasound evaluation; bone density testing; in-house laboratory and X-ray.
"Our goal at the Center of Longevity & Functional Medicine is to restore your optimal health."

Q&A
Please give a brief description of your practice.
"Our goal at the Center of Longevity & Functional Medicine is to restore your optimal health. Heart attacks and strokes are the leading cause of death in the US. Approximately 2,200 people in the U.S. die from heart disease every day. Every 43 seconds someone in the United States suffers a heart attack. California Center of Longevity Medicine is an integrative medical clinic that uses the most advanced diagnostic tests to detect and prevent heart disease, heart attacks and strokes. With imaging of arteries as well as extensive laboratory testing, we aim to uncover root causes of heart disease and administer the necessary treatments to halt heart attacks and strokes."
Tell us about your background.
"I specialize in creating optimal health and longevity for my patients. I have been in private practice since 1984. I am a member of the American Academy of Anti-Aging Medicine and The Institute for Functional Medicine."
What are your areas of specialty?
"I am board-certified in internal medicine, with a fellowship in functional medicine. Together they complement each other to maximize the health of my patients. I am excited to open the heart attack and stroke prevention center."