I Feel Constantly Stressed: Am I Candidate For a Stress Profile?
By: California Center of Longevity & Functional Medicine on August 4, 2015
There is no getting around the fact that stress is a part of our lives. Stress arises from environmental, emotional, or physiological causes. In order for our bodies to adapt to stress it is vital that we have proper levels of adrenal hormones cortisol and DHEA.
If we do not have proper hormone levels, we are more likely to suffer from disorders and conditions including anxiety, cardiovascular disease, chronic fatigue, hypertension, insomnia, depression, obesity, and a dysfunctional and/or weak immune system. If you notice that you are exhibiting signs of any of these disorders or conditions, you are a candidate for an Adrenocortex Stress Profile.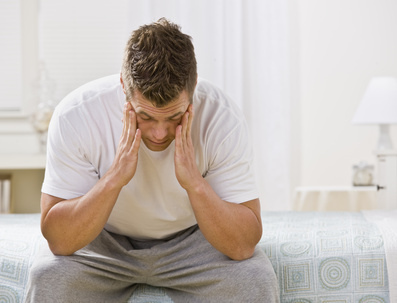 The Adrenocortex Stress Profile is a salivary hormone test that measures cortisol and DHEA. By looking at the levels of these vital hormones Dr. Kurtz is able to determine whether or not they may be to blame for reduced cardiovascular function, arthritis, difficulty sleeping, loss of bone/muscle tissue, depression, Alzheimer's disease and many other conditions and disorders.
The Adrenocortex Stress Profile is a painless procedure performed at the
California Center of Longevity and Functional Medicine
in Woodland Hills, CA. Dr. Kurtz embraces functional medicine, which assumes that underlying diseases are caused by factors such as nutrients and toxins that disturb normal function. Therefore, functional medicine testing concerns itself with biochemistry, physiology, and organ function.
If you'd like to have an Adrenocortex Stress Profile to determine whether or not an imbalance of adrenal hormones is responsible for feeling tired, foggy, depressed, or if it is causing other diseases and conditions,
contact the California Center of Longevity and Functional Wellness
today by calling 818.346.1440.
Dr. Allan Kurtz is a Board Certified Internist, specializing in creating optimal health and longevity for his patients. Dr. Kurtz has been in private practice since 1984. He is fellowship trained in Functional Medicine, and Integrative Medicine. He is a member of the American Academy of Anti-Aging Medicine, and The Institute for Functional Medicine. Dr. Kurtz founded the California Center of Longevity & Functional Medicine, and welcomes new clients.