Even in Sunny Southern California, Vitamin D Deficiencies Are Too Common
By: California Center of Longevity & Functional Medicine on April 28, 2015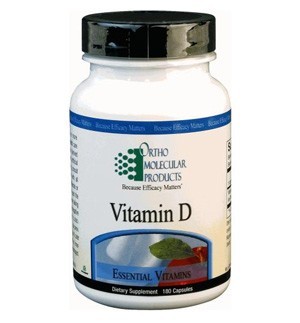 Humans only get the ever important Vitamin D from three sources: sunlight, food, or supplements. Since we live in sunny Southern California, many people assume that they are getting plenty of Vitamin D from our 300+ days of sunshine each year, even if we don't get enough in our diet. However, this is not the case, and as such, far too many people are risking heir bone health by not taking a Vitamin D supplement.
Vitamin D is required in order for the body to absorb calcium. Without enough calcium we run the risk of not developing strong bones when you're young. As we get older we risk weakening our bones by not obtaining proper levels of Vitamin D. That's precisely why a comprehensive plan for optimal health and longevity often requires a Vitamin D supplement.
It is true that our bodies naturally make Vitamin D from ultra-violet light present in sunshine. However, the SPF found in sunscreen and face and body lotions limits the ability of our skin to convert UV rays into this vital vitamin. Even sunscreens with a low SPF (such as 8) reduces the body's ability to make Vitamin D by up to 95%. That means that we're going to have to get Vitamin D from our diets, or through supplements.
Unfortunately, Vitamin D is only found naturally in a few foods, which are primarily fatty fish such as salmon, mackerel and tuna. It's also added to some dairy items, juices and cereals. However, the overwhelming majority of Southern Californians will fall far short of getting the enough Vitamin D through their diet in order to maintain a longevity and wellness plan. As such, a supplement is the most effective way to ensure that you're getting enough Vitamin D in your diet.
At the California Center of Longevity & Functional Wellness, we are dedicated to helping you to feel your best, through our whole body approach to medicine and wellness, which includes looking at genetics, nutrition, hormone levels, brain function, gastrointestinal function, and so much more to prevent illness first, and to help to maintain wellness throughout your life. Dr. Kurtz gladly provides patients with
Vitamin D supplements
as part of this overall plan.
If you are driven to remain as healthy as possible for as long as possible, we encourage you to
schedule a consultation
with Dr. Allan Kurtz today.
Dr. Allan Kurtz is a Board Certified Internist, specializing in creating optimal health and longevity for his patients. Based in Woodland Hills, CA, Dr. Kurtz has been in private practice since 1984. He is fellowship trained in Functional Medicine, and Integrative Medicine. He is a member of the American Academy of Anti-Aging Medicine, and The Institute for Functional Medicine.